Basic settings
It is our goal to make solar smart charging easy to understand. Therefore, for the basic settings, we ask only one thing about your Solar PV system: the solar PV peak capacity in kWp.
Where do I find my Solar PV peak capacity?
This is the maximum amount of electricity the PV system can produce under ideal conditions. Sometimes called 'rated capacity or 'rated output'. Most domestic solar panel systems have a capacity of between 1 kW and 4 kW.
Advanced settings
Additionally, you can provide more details of your Solar PV system in the Advanced Settings. They come pre-loaded with some sensible defaults for you, but tweaking these settings can further increase the forecast accuracy of your Solar output.
You can add the following parameters in the Advanced Settings.
Orientation
Tilt Angle
Efficiency
What is orientation? How do I find my orientation?
The orientation of your solar PV system is the direction it is pointed concerning the directions of a compass. This is important for determining what time of the day the power output from your solar PV system will peak. The numerical values (degrees) for each direction are listed in the image below.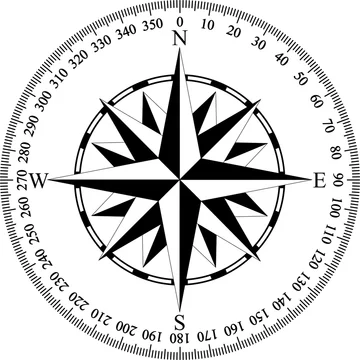 What is Tilt Angle? How do I estimate a useful value? What is it used for?
The tilt of your solar PV system is a measurement of how far your PV panels are from horizontal. If your panels are horizontally installed (lying flat, facing the sky), you have a 0-degree tilt. Conversely, a 90-degree tilt is where the panel would be standing upright, pointing towards the horizon. Most rooftop solar PV systems will face somewhere in between - usually from 10 to 40 degrees.
Estimating the tilt of your PV system doesn't have to be an exact science. An estimate to be within 5 degrees should be sufficient for any use case.
Flat-lying or vertically oriented PV panels will produce less power across the day than those more moderately tilted. The most 'optimal' tilt for year-round energy generation is 'latitude tilt', meaning the tilt of the PV system is equal to the absolute value of the latitude it is located at.
What is Efficiency? How do I estimate my efficiency factor?
Efficiency may also be called the Loss Factor. This is the factor by which to reduce your output forecast from the full capacity based on PV array or inverter characteristics. This is effectively all non-temperature-driven losses in the PV system. This includes wiring losses, degradation, and soiling (dust/dirt on panels).
It is generally difficult to estimate an efficiency factor. Still, a general rule is that PV modules lose 0.5-2% efficiency for each year that has passed since you installed your solar system. If you have a 4-year-old PV system and want to assume a 2.0% loss per year, you would use an efficiency of 92%